Wm Hardill specialises in the design and manufacture of premium quality process rolls for demanding applications across industry, from metal processing and pulp and paper manufacture through to chemicals and water treatment.
The company continues to invest in extensive fabrication and machining facilities, manufacturing rolls in carbon, stainless and specialist steels. Decades of experience in the field means Wm Hardill can also offer cost effective component design expertise, designing in application and environmental requirements to provide customers with tailored solutions matching individual process specifications.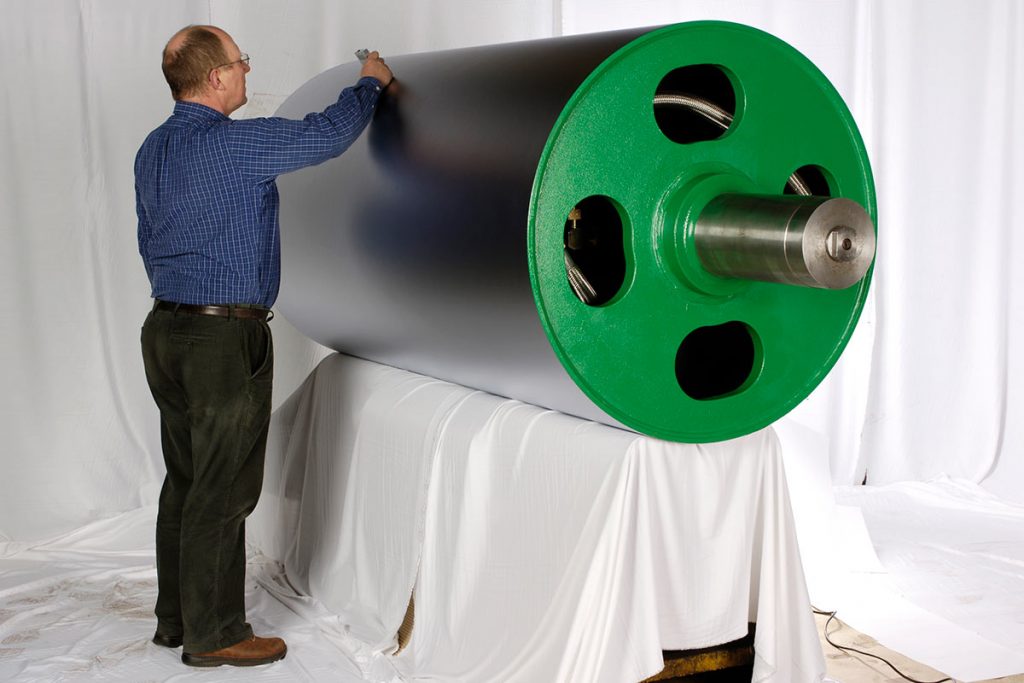 Process rolls designed and manufactured by Wm Hardill include:-
Cast iron, stainless steel, aluminium, specialist steel rolls
Hardened and ground rolls
Bridle rolls
Accumulator rolls
Nip rolls
Pinch rolls
Tension rolls
Applicator rolls for coating lines
Water cooled/heated rolls
Furnace rolls for high temperature applications
Rolls for temperature-critical applications
Process rolls from Wm Hardill are available with an extensive choice of coverings to meet individual specifications. These include rubber, polyurethane, chrome, ceramics, carbides, nylon and other specialist materials to achieve improved wear and corrosion resistance characteristics.
Contact us today to discuss your next project.